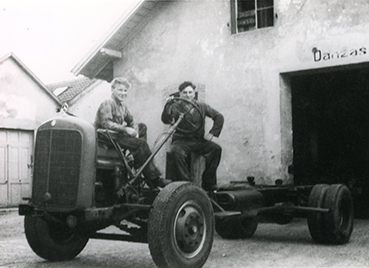 1946
Founding year
On 1 August, Karl Streck founded the shipping company Streck, which he registered in the commercial register two years later. One of the first packages he took care of went from Basel to Schopfheim in Germany as a "love gift package" for those in need. It contained: A ...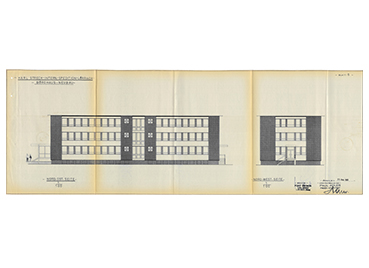 1954
Movement of the site to Brombacher Strasse
In April 1954, the Lörrach District Office received a building permit. A basement warehouse with track connection and freight elevator was to be built. The applicant was, of course, Streck Transport, which had bought a plot of land on Brombacher Strasse from chocolate ...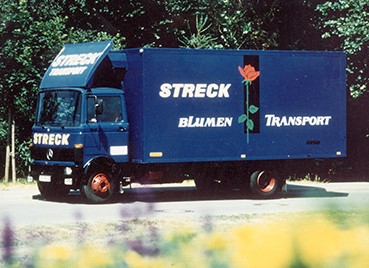 1960
Start of flower transport
The 1960s. Flower power is on everyone's lips, the economic miracle is in full bloom in the truest sense of the word: fresh flowers are in vogue, demand is huge. Good for Streck Transport. Since 1958, the florist business had developed into an important part of the ...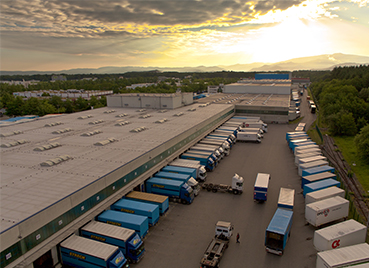 1962
Opening of the site in Freiburg
In 1962, Streck Transport opened its site in Freiburg, a second home had been found. In 1977, the new building was moved into its current location at Blankreutestrasse 6, and in 1998 a new hall with 13 parking spaces was opened. The transshipment hall will be expanded to ...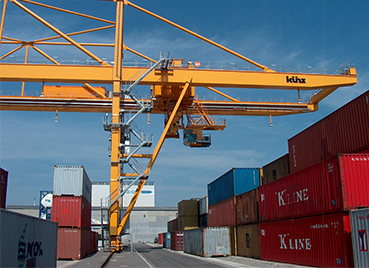 1963
Location opening Basel
This is how the success story began! In 1963, the first line transport location in Switzerland was opened. Not at today's headquarters in Möhlin, but in Basel. Two men were highly motivated at the start there. What no one suspected at the time: In this way, the company ...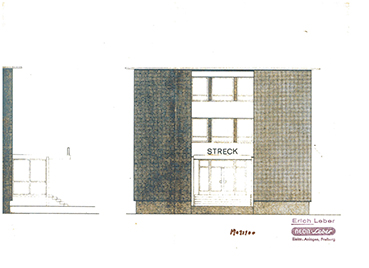 1966
Office building at Brombacher Strasse 61 in Lörrach
Four moves in 20 years were not enough: Streck Transport is growing so much that further expansion was required. In 1966, a new office building designed by architect Paul Adler was built in Lörrach at Brombacher Strasse 61. 81 workers, 101 office employees and 11 ...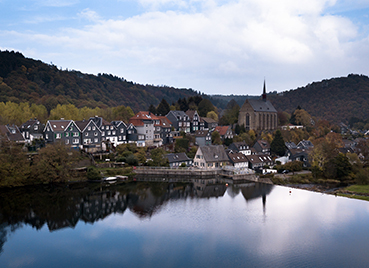 1971
Opening of the site in Wuppertal
Wuppertal is home to the famous suspension railway and, in 1971, also to a newly opened Streck Transport site. It lasted for ten years before a new building was built in 1981, which was further expanded in 1988. In 2004, with the permission of Streck Transport, the fire ...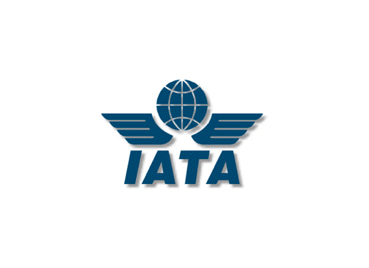 1971
IATA licence as air freight forwarder
In 1971, Streck Transport received a licence from the International Air Transport Association (IATA). As a result, not only the transport of shipments to the plane, but also the direct air freight transport all over the world can be organized and remote destinations ...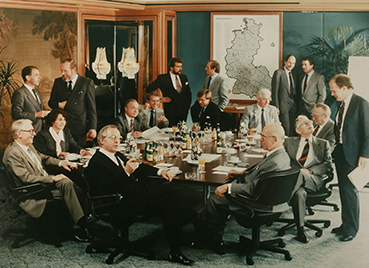 1976
On to new horizons – Streck and the DPD
In 1976, the parcel and postal market freed itself from the exclusive control of the Federal Post Office: Together with 17 other forwarding companies, Streck Transport co-founded the first private German parcel service (DPD). Around 1.4 million parcels were delivered in ...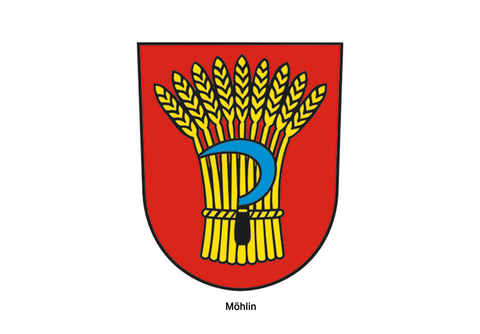 1977
Möhlin and Schlieren
The success story in Switzerland moved to the next level in 1977: Two new locations, in Möhlin and in Schlieren in the canton of Zurich, started operations. Milestones were set in the years that follow, especially at the current headquarters in Möhlin: on the one hand ...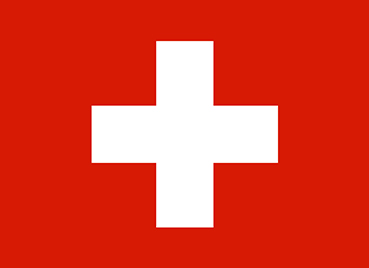 1981
Cheseaux opened
In 1981, the Cheseaux site in French-speaking Switzerland opened. Because this is not only a beautiful spot, it is also the gateway to the important hubs Lyon and Dijon in France for Streck Transport. By the way, our own network would be further expanded. With success: ...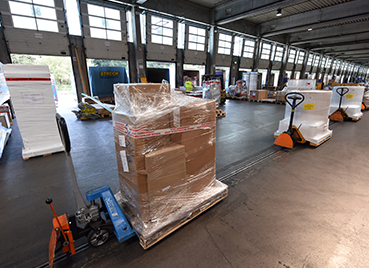 1987
Expansion of operations in Hochdorf
In 1987, Streck Transport moved into its first transshipment hall in Hochdorf, an event with a lot of foresight. Three years later, the company was expanded for the first time on site. But this is far from the end of organic growth: in 1995 there would be another ...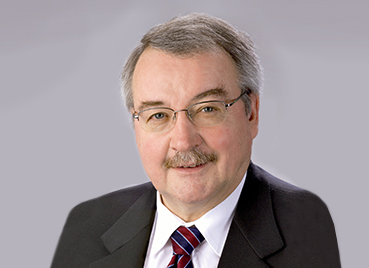 1996
Herbert Boll succeeds Karl Streck
In 1996, the Streck Transport company group had a new head: Herbert Boll, a graduate physicist and son-in-law of Karl Streck, succeeded him. At home in Binzen, but with an eye for global logistics, he would henceforth continue the destiny of the company in the spirit of ...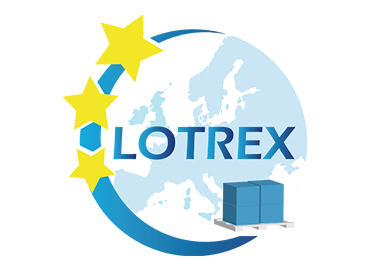 1997
Member of LOTREX in France
Good is never good enough for Streck Transport. This is why the services for shipping to and from France were also optimized in 1997: "Lotrex" introduced an exclusive pallet service for distribution, with fixed lines, timetables and daily loading to all French trading ...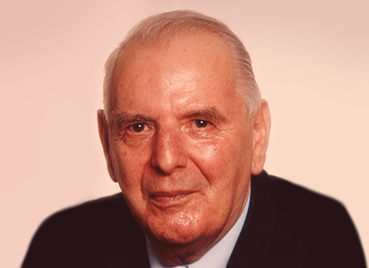 1998
Death of company founder Karl Streck
On July 30, 1998, Streck Transport lost the company founder and management figure Karl Streck. Born on November 8, 1912 in Lörrach, the trained freight forwarder lived through difficult times in the post-war period. Undeterred by this, he overcame a variety of obstacles ...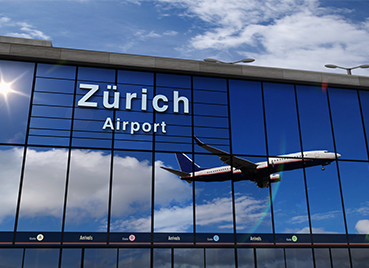 1999
Opening of the Zurich Airport air freight location
In 1999, the new Zurich Airport air freight location was opened. The new ULD service was also launched in 2002. This meant that our own air freight containers were sent to the USA on a weekly basis. The benefits? More security, less incorrect loading and shorter ...

2000
Member of France Étoile
In 1993, Streck Transport was certified according to DIN ISO 9002 and became a member of the France Étoile network. This was to pay off by June 2000 at the latest, when the transport sector in France experienced an unprecedented increase in demand. Thanks to the strong ...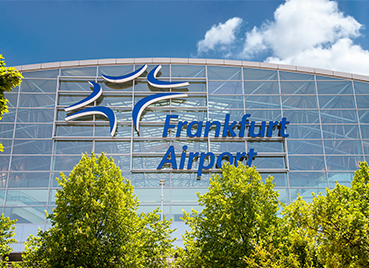 2000
2000 Air freight location opened in Kelsterbach
Since July 2000, Streck Transport in Frankfurt has been offering an Outback Express Service to Australia in cooperation with Emirates Skycargo. Shipping takes place via the specially opened location in Kelsterbach. Soon, the space would no longer be enough and the ...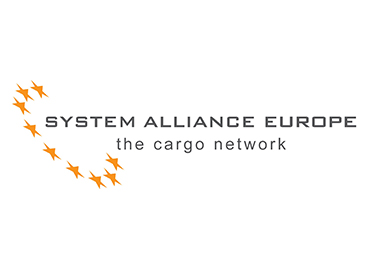 2001
FORTAS became part of the newly founded System Alliance
Cooperations account for a large part of the business volume And so, in 2001, Streck Transport was consequently a founding partner of the network association System Alliance, which operates throughout Germany. This also includes the Research and Development Company for ...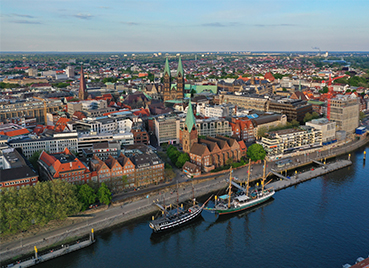 2002
Founding of StreckLS Aircargo Bremen
In 2002, StreckLS Aircargo Bremen was founded. Behind the joint venture were Streck Transport and LS-Cargo. The latter was a successful ocean freight company, without air freight expertise. However, this is increasingly being demanded by customers. And which better ...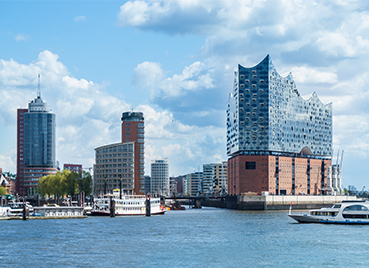 2003
Opening of three new air freight locations
Hamburg, Düsseldorf, Munich: Streck Transport opened this illustrious trio of new air freight locations in 2003. In this way, the site network was further consolidated. The pandemic of 2020, when three million masks were flown in from Beijing, shows the importance of ...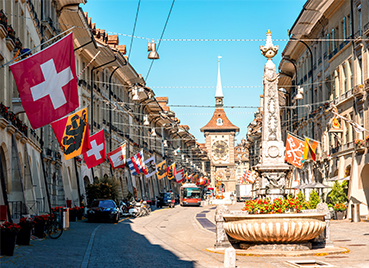 2009
Lucerne and Bern opening
The denser a network, the stronger and more secure it is. This also applies to the logistics sector. And that is why Streck Transport would open further Swiss locations in 2009, this time in Lucerne and Bern. Operated by independent partners, the typical strengths and ...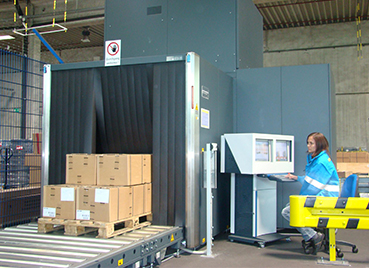 2010
Commissioning of freight X-ray system Freiburg
In the fight against terror, air freight requirements became increasingly stringent after 2001. In 2010, Streck Transport therefore set up its own x-ray system at the Freiburg site for €300,000. A second plant was to follow at the Raunheim site in 2013. The "Secured"seal ...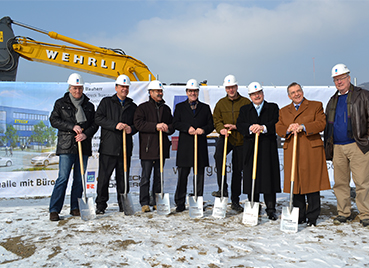 2013
Opening of the Münster and Pfungen locations
In 2013, two new locations opened their doors: The Greven location near the international airport of Münster-Osnabrück generates comprehensive logistics solutions in terms of air, ocean freight and courier services for regional SMEs. And the location in Pfungen, ...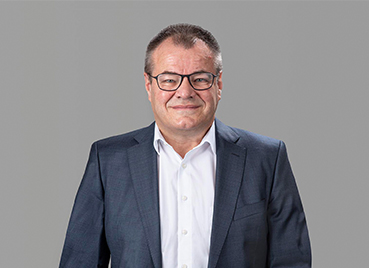 2017
Bernd Schäfer succeeds Herbert Boll
In 2017, a thoroughbred professional becomes the new CEO: Dipl.- Business economist Bernd Schäfer, born in 1962 and for many years in a leading position in the shipping and logistics industry, succeeded Herbert Boll. "I would like to prudently manage and further develop ...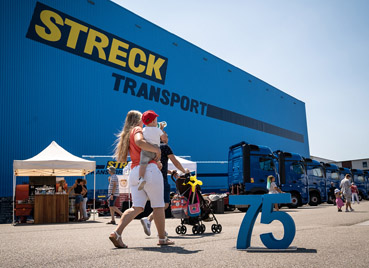 2022
Delayed company anniversary
Due to the Corona pandemic, the company's 75th anniversary is celebrated with a one-year delay: All employees and their families are invited to a big summer party at the Freiburg site in July. And the weather is kind: 36 degrees in the shade and bright blue skies create ...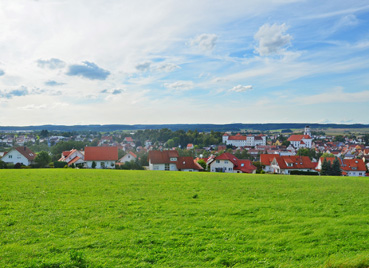 2023
The company grows in Meßkirch and Hamburg
Streck Transport takes over the groupage division of the Fecht freight forwarder in Meßkirch on June 1, 2023, further expanding its market presence in southern Baden-Württemberg. The connection to Streck Transport's European overland network as well as to its globally ...